Why Shade?

Block 95% of Harmful UV Sun Rays

Variety of Colors, Shapes, Styles & Sizes

Withstands 90-110mph Winds

10 Year Warranty

Cooler than Wood, Concrete, & Metal roofs

Reduces heating of Outdoor Seating

Little Maintenance Required

80% Water Repellent

Hail Protection

85% Shade = 15 Degrees Cooler

Meets Building Codes

Environment Friendly

Built Strong & Lasts Long
Wanna beat that nasty Heat?
We have Affordable Sun Shades, Outdoor Shade Structures, Shade Sails, Canopies, Awnings & Umbrellas!
We BEAT some of the best prices in town! We love providing shade & giving some of the best discounts to schools!
Here at All Shade (a Houston base company) we are able to provide a cool, calm, soothing environment for your clients, employees, children and families with our new age style of awnings and canopies. Our affordable outdoor shade structures have been helping industries provide shade in areas of work, play, dinning, enjoyment, and more!
Why are our Shade Structures so Special?
Our sun shade canopies are made of tension fabric which allows the air and the wind to breathe through while blocking up to 95% UV and heat waves unlike other shading solutions or products. It's no wonder why our shade sails are becoming the most requested and leading product in providing shade. Our awning & canopy solution allow individuals to enjoy the outdoors in its natural settings and enjoy the coming breezes.
Why Shade and Who Needs a New Age Awning & Canopy?
Shade sails have been requested to cover playgrounds, car washes, parking lots, apartment complexes, restaurants, swimming pools, resorts, walkways, airports, agricultural beds, gardens, water parks, pick up stations and many more. Our new age awnings and canopies have been popping out in numerous amounts of industries and different settings to provide comfort and shade. Any place where employees may need shade to ease their stress and increase hours of work or children that play outside on playgrounds can use our products and services to enjoy the beginnings of the day.
Our Motto
At All Shade we provide the maximum level of sun heat protection and sun UV ray protection with our customized affordable Outdoor Sun Shade Structures. We are devoted to providing our customers with authentic and longevity awning and canopy solutions with optimum level of quality.
Our Main Motto is not only to create and install our awnings and canopies for the clients but to maintain a feel of hospitality and protection with improved beauty and aesthetics.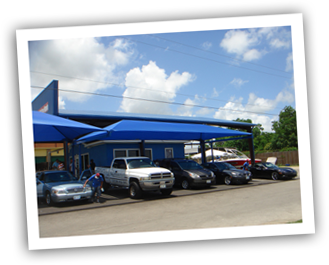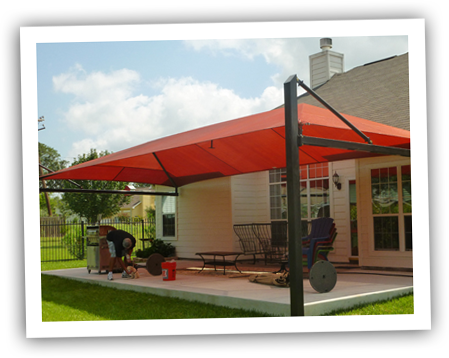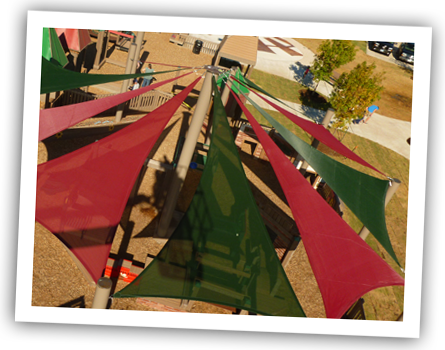 Industries & Categories that we've Shaded
Childcare & Daycare Centers
Churches & Synagogues
Commerical
Decks
Dealerships
Baseball Fields
Agriculture & Gardens
Hotels & Resorts
Parking Lots
Parking Shade
Carports & Covers
Airports
Picnic Areas
Amusement Parks
Patios
Swimming Pools
Cafes & Restaurants
Schools
Bleachers
Golf Courses
Apartments
Stadiums
Stops: Busses, Trains, etc
Campuses / Universities
Walkways
Water Parks
Tennis Courts
We'll Beat or Match Any Price! Providing High Quality & No Hassle Service!
All Shade is committed to quality at the highest level.  We design, manufacture and install tension membrane structures using UV stabilized 100% Polyethylene.  We have high quality Shade Structure's designed and built to support the load conditions in compliance with the applicable building codes.  Our highly skilled personnel, technical knowledge and combined engineering experience offer's you the highest quality shade structures in the US with the best price & quality in the market!
Shade Sails
Beat the heat & style your lot with our creative Shade Sail designs.
Shade Structures
Shade Structure are an excellent way to cover from the sun and give that special look.
Umbrellas
Style your area & beat the those nasty heat rays with sturdy elegant umbrellas.
Canopies
Canopies can definitely bring the edge to any business.  Get the attention with our Sun Shade Canopies.
Our clients